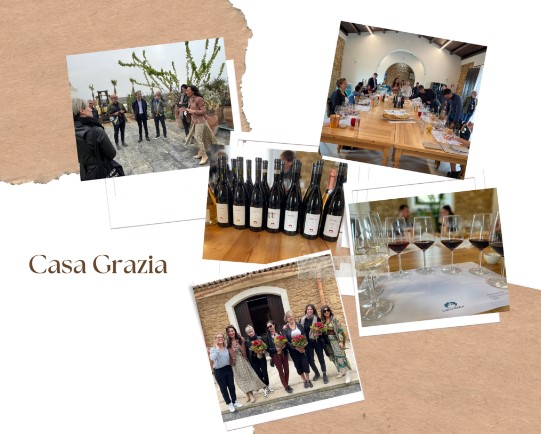 Prior to Sicily en Primeur 2022, we visited a number of wineries. One winery that stood out was Casa Grazia. Maria Grazia Di Francesco, CEO of Casa Grazia opened to the doors of her new cellar and welcomed us to the magnificent rural landscape of Lake Biviere Oriented Reserve. Maria is truly an advocate for women in wine – I was thrilled to meet her and her daughter. The Casa Grazia winery is located in Gela, Southern Sicily. The family has been grape producers since the 1980's and starting from 2005 the bottled the first wine. More recently, the achieve organic certification.
Casa Grazia covers an area of about fifty hectares, almost completely planted with vineyards, is 120 meters above sea level and a few steps from the sea. The vineyards are influences by Lake Biviere, a natura saltwater reservoir rich in biodiversity.
Continua a leggere l'articolo di Liz Palmer.